Hello!
I am facing an issue that I have no idea what it is going on. Follow attatched my script. If anyone could help me, please.
I have solved my adjacencies and also have checked my surfaces using "decompose by type" component to check the adjacencies and "label surfaces" to check boundary condition and also the constructions assigned. When I check it all the surfaces are just as it supposed to be, but when I run the simulation using "export to open studio" I got this issue for ALL my building surfaces:
Example: Adjacent surface Building_2_Srf_27 was not found. Boundary for surface Ap_02_7_Srf_4 will be set to adiabatic.
This is my geometry, with NO adiabatic surfaces before running the simulation.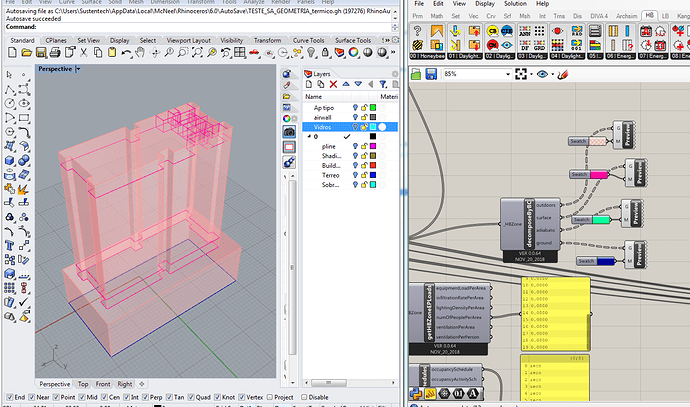 I dont know where is the mistake, I have tried everything already. If anyone knows what could be happening please help me.
Thank you!
TESTE4_SA_termico.gh (850.2 KB)