Hello dear Ladybug community,
I had some issues with significantly different results when I was re-running and update a old file.
I was trying to customize according to my needs, the "Find when sun is visible to a point" script,
but I noticed strong inconsistencies compared to the months before, where I did not find any problems.
mostly I have 2 problems…
…the first problem is that several sun rays are not blocked from the context.
(see the image). I checked the direction of the surfaces in Rhino and are all in the right direction.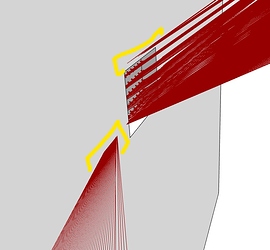 …the second problem I noticed is that there are strong inconsistencies, changing the time step from "every hour" to "every minute"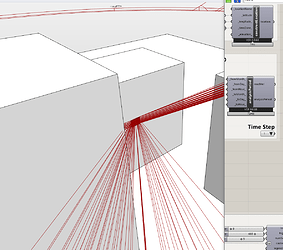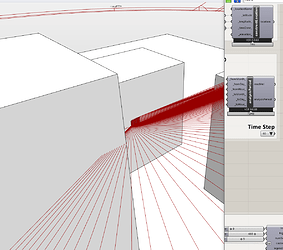 I found the problems by testing the script on different models,
The test model and GH script are attached here.
Simple-Modell.3dm (440.5 KB)
LBlegacy_SUNLIGHT_HOURS_Forumv01.gh (508.2 KB)
I hope that some of the experts and/or administrators will be able to spend some of their precious time, checking and removing the doubt that I am wrong.
Greetings