I am trying to compare the energy consumption results of a single zone vs a zone composed of 5 zones divided by air walls. However, the energy consumption results are very different. I used the predefined 'air wall construction' both to solve adjacency and I added it as the 'interior wall EP construction'. Please see the image below for the results. Could you also have a look at my simplified GH script?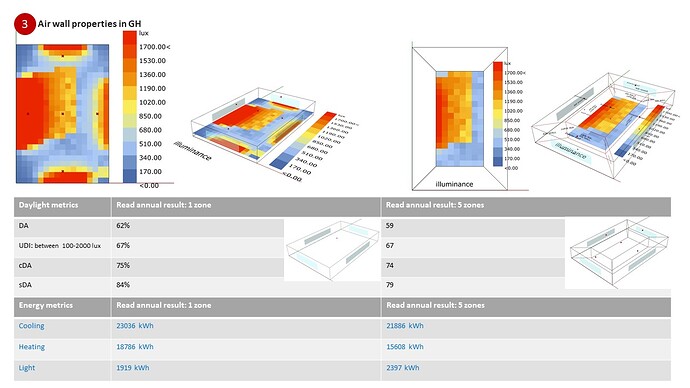 5 zones with air walls_ energy 2_ 10.06.22.gh
(702.6 KB)
I know the adjacent surfaces issue was discussed in this forum several times, but I would like to know why I get different results. I think air walls should not affect energy and daylight that much. I have also tried to create my own custom air wall with less density and thermal/solar absorptance, but the results were also very different.
Regards,
Berrak