Dear Ladybuggers,
I have noticed a issue with the color gradient Mesh, out from the SunlightHoursAnalysis component.
I have analyzed a very simple surface, (I attached the file), and my focus is on the part of the surface that is hit by the direct sunlight below 240 min.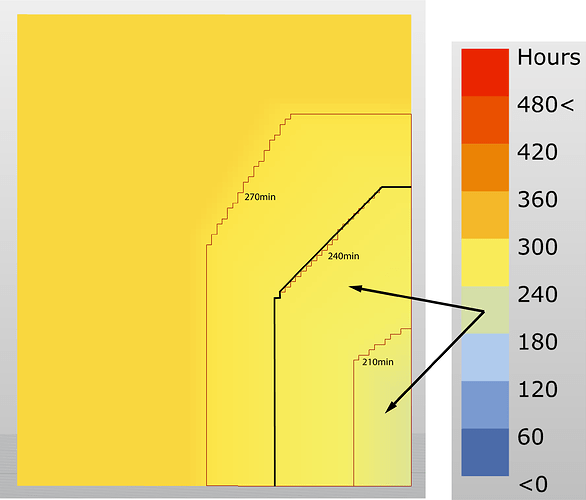 as you can see from the image, the area below 240min does not reflect the range of the legend (>180 - <240), because I realized that the color between the two ranges starts to change about 30min earlier.
Same speech, the orange color range (>300min), does not start at 300min (as set) but about 30min earlier, at 270min.
If I do the test with only 2 colors, then the result is conform to the analysis (Grey <240min | Green >240min)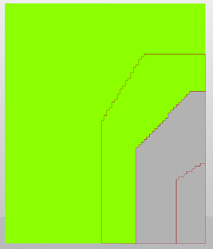 Is it a desired thing? is it a modifiable thing? because if I show this result, they will never believe that that result of the analysis reflect 100% the legend.
LBlegacy_SUNLIGHT_HOURS.gh (524.6 KB)
Greetings
Sonny