Hallo Dear Ladybug Community,
I have a question about the SunPath component.
I noticed when the SolarTime option is active, I cannot analyze with a 60 minute time step (sun for every minute), at most with a 2 minute time step. But work without the AnalysPeriod component.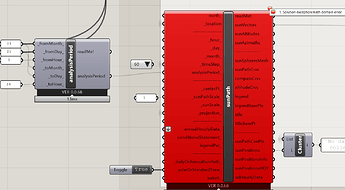 This error come out: math domain Error
am I doing something wrong?
Best Regards