Dear Community,
I am trying to add EMS strings to the "add_str_" input of the HB Model to OSM. I need to know the names of the surfaces so that I can define the Sensor or the Actuator. But the name of the surfaces will change every time I run the simulation. A random string will be added at the end of the "Name string" I have given to it in honeybee.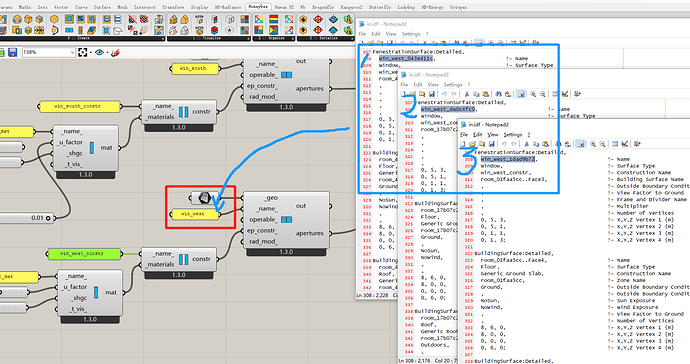 Does anyone know how to solve this problem?
Thanks for reading this post and any feedback will be much appreciated!
Zhen