Hi everyone.
I would like to try to set up a schedule for heating and cooling of the HVAC system. The purpose is to have heating from November 1st to March 15th of the following year and cooling from June 14th to August 28th.
Referring to the responses in the two links below, I constructed and simulated the schedule and the output shows the change in indoor temperature throughout the year as shown in the graph below.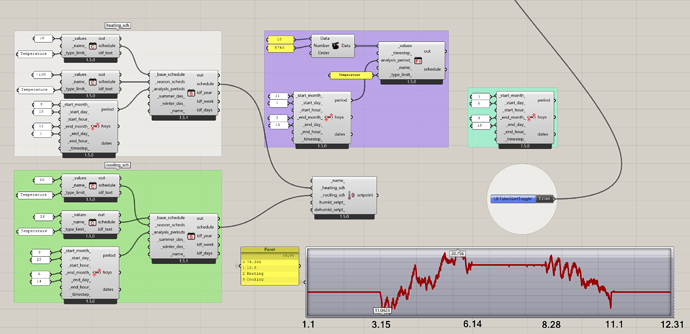 Apparently the set schedule is running smoothly, but I'd like to try using 'Fixed Interval Schedule' instead.However, after replacing the schedule, it was clear from the graph of indoor temperature changes throughout the year that the HVAC system was not operating properly and that there was a problem with the schedule settings.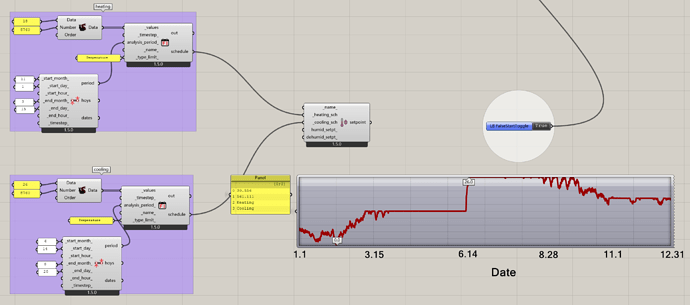 List itemWhat is the problem with the schedule setting?

List itemCan 'Fixed Interval Schedule' replace 'Seasonal Schedule' to control the heating and cooling analysis period of the HVAC system?
Here is the sample file.

seasonal_sch_des_days.gh (144.8 KB)
Thanks for any reply. Have a nice day!