I was wondering if it could be possible to set "Therm FIle Options" directly in the Therm Honeybee component. Maybe I have missed it!
At the moment, I can define in the component only the meshLevel_, but I am interested to set and run within the GH/Honeybee file ( so without opening every time the Therm file, especially with a parametric model, or multiple simulations) these 2 options:
Maximum % Energy Error Norm
Maximum iterations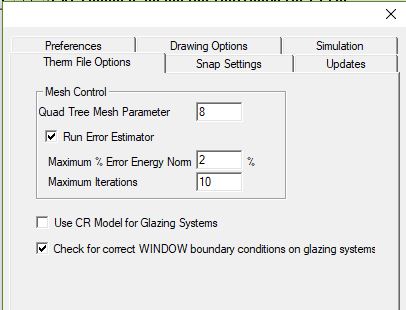 Thanks for your support and for developing all these fantastic tools!
Lorenzo