Hi all,
I wonder if anyone can spot where I'm going wrong here? I'm just trying to get the left and right edges of apertures using the geometry3d.face.Face3D.get_left_right_vertical_edges() method, but I am getting inconsistent results for some reason?
Sometimes the left is the left, but sometimes the left is the right? And if use the Rhino.RhinoDoc.ModelAbsoluteTolerance, then left is the bottom or the top.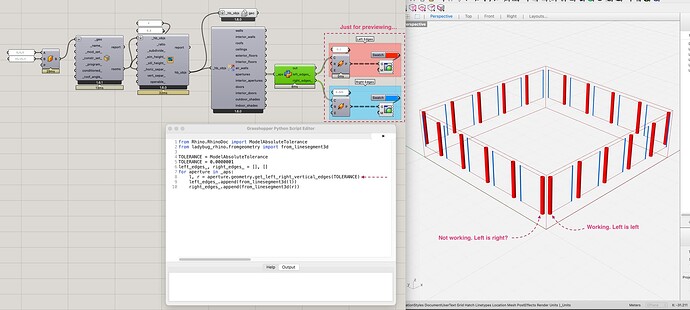 Is there a better technique for getting the left and right vertical edges that can be used? Or is this method supposed to be used in a different way perhaps?
any help is appreciated as always! Example file attached for reference.
best,
@edpmay
left_right_edges_test.gh (24.3 KB)