Hi Everyone,
I was going through the 3-phase example and was trying to understand the window group sequence used in the blindCombs input of the blind states component.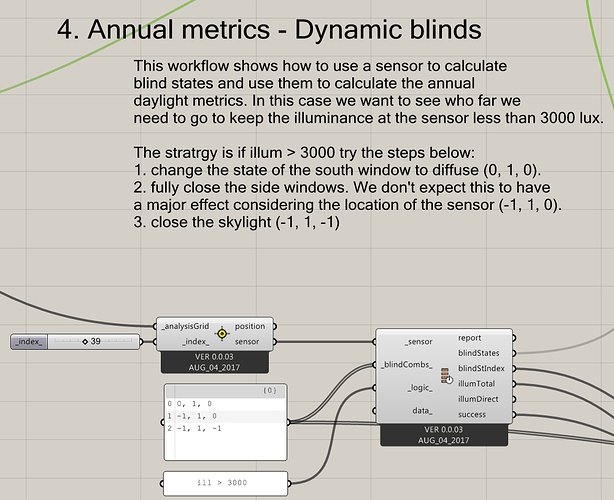 The image above shows 3 steps used on 3 window groups.
(0,1,0)
(-1,1,0)
(-1,1,-1)
From the description in the image above I interpret the window groups being assigned to
to the values like this.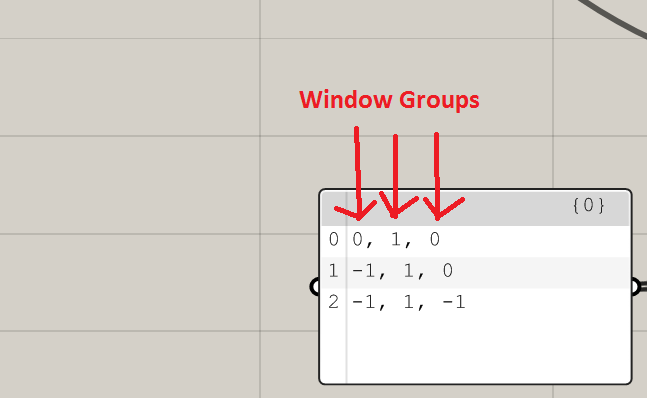 (0,1,0) = (side window, south window, skylight) = (clear, diffuse, clear).
(-1,1,0) = (side window, south window, skylight) = (closed, diffuse, clear).
(-1,1,-1) = (side window, south window, skylight) = (closed, diffuse, closed).
is that right?
or does the window group get applied to the index value like this: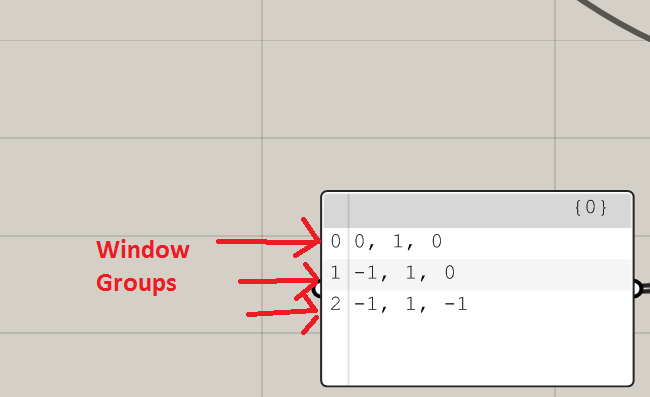 south window (0,1,0) = (clear, diffuse, clear)
side window (-1,1,0) = (closed, diffuse, clear)
skylight (-1,1,-1) = (closed, diffuse, closed)
thanks in advance