The output I expected from the Honeybee SHW component, was 4 rooms each with their own HPWH, and the room itself being the ambient zone for the heater object to use.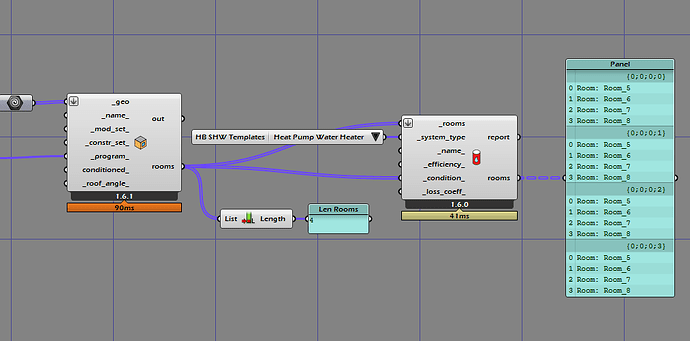 When done like so it appears additional rooms are created, though when the rooms are one, by, one given their own hb SHW object: no issues and operates as expected
Am I using the component incorrectly?
Thank you!