Hi everyone, I'm trying to perform an UTCI analysis through honeybee on an urban canyon in my city for an article I'm doing, I'm trying to obtain the values for the UTCI index on sunlit areas and shaded areas from the canyon from points that I established throughout the canyon such as the image below, by the points from A to G.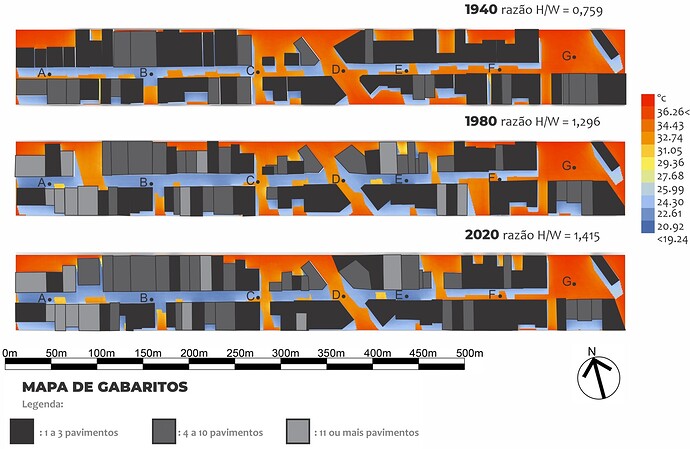 But when generating the .csv file off from the analysis recipe, the values are all the same for each of the 6 points, for sunlit and shaded areas through every hour of the day. (I know that on the image is showing the PET index, but this error is happening to every index I use)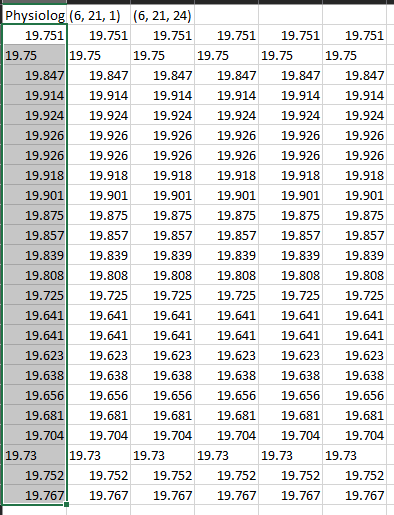 Is there another way that I can obtain these values correctly? Is it possible to extract the values separately from the mesh showed above? So I can make graphics showing the UTCI spacial difference?
Here's the file I'm using with internalised data.
UTCI ANALYSIS 14-04.gh
(875.2 KB)
Thanks everyone for the help as usual.
Regards.
D.C