Hi,
I am using the HB UTCI map component and for the wind speeds I have results from an external simulation in the format of the csv matrix shown below: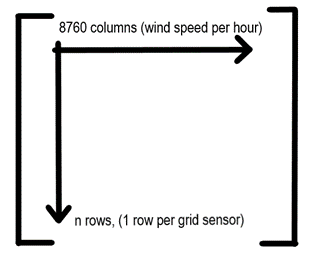 The matrix contains 8760 columns per sensor point since it has values for each hour annually. But If I am using a run period that is for a week instead of annual, do I have to change the csv matrix to only have columns corresponding to the hours in the run period? or does the component automatically only use corresponding columns?
It says in the in the description that it should only contain a column per timestep of the run period but the simulation worked using the annual wind speed matrix and I am unsure if the right wind speeds are used? Is there a way to check the wind speed values used after the simulation has ran or even plot it?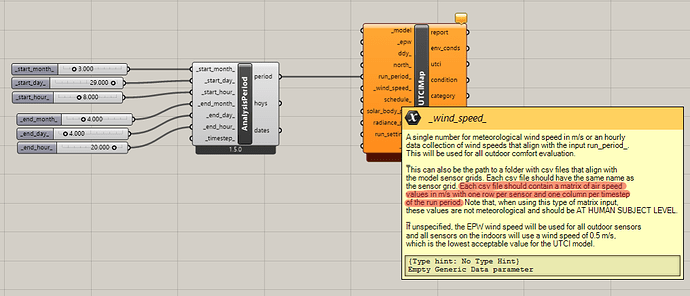 Thanks,
Samreet