Hi everyone,
I'm Cristina and I'm new with Honeybee,Ladybug and Dragonfly. I'm trying to customize .epw file with UWG generator. I've followed Hydra example and it gives the following message of error when I run it. At the end of the running, it generates new file epw with changes. Is it reliable as result, even if it gives a message of FATALE ERROR?
I post a screenshot and file .gh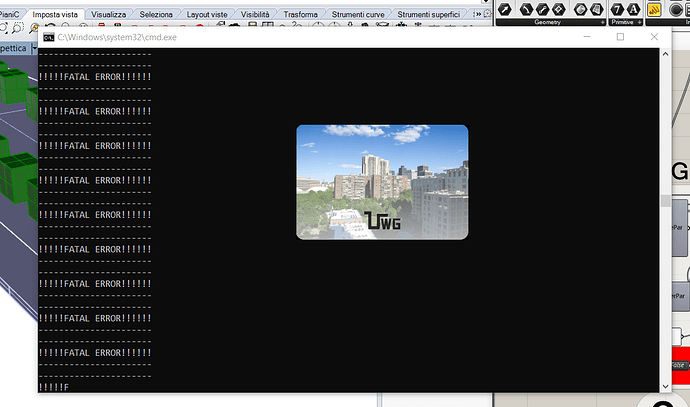 UWG workflow.gh
(1.4 MB)
Thanks to everyone will try to fix the problem!