Good afternoon.
I´m trying to get the surface temperature for one hour in a year comparing the vegetation material and a high SRI material.
The model has two planes as outdoor shading elements, and I use two options:
Option 1: Red is high SRI material and purple is outdoor shading element.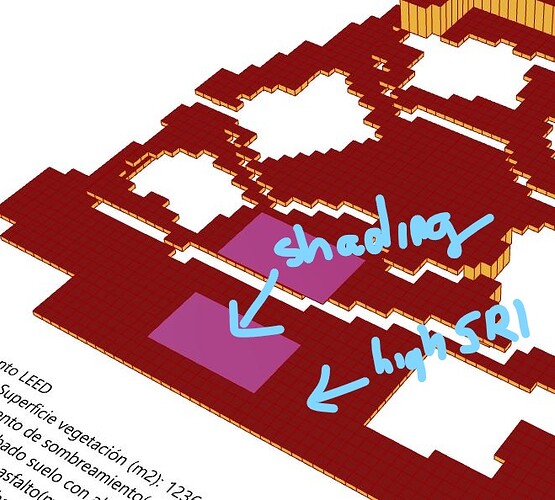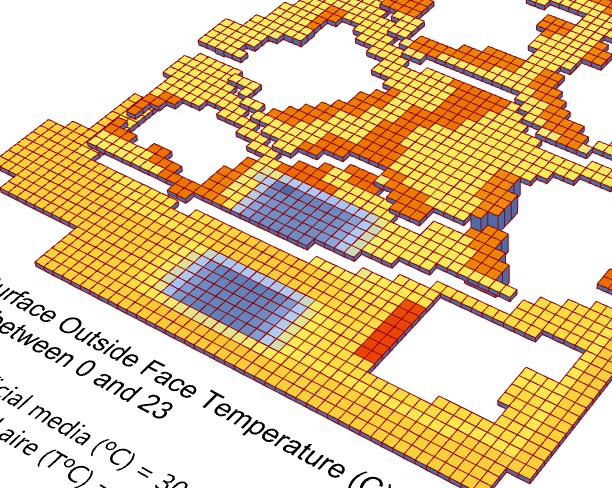 The shading elementos works perfectly (See blue area)
Option 2: Red is vegetation material and purple is shading element.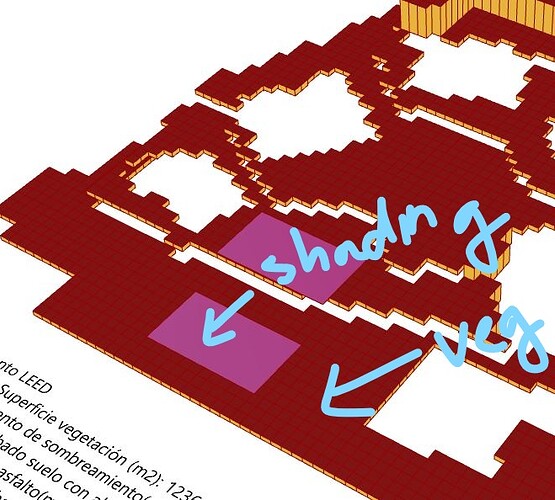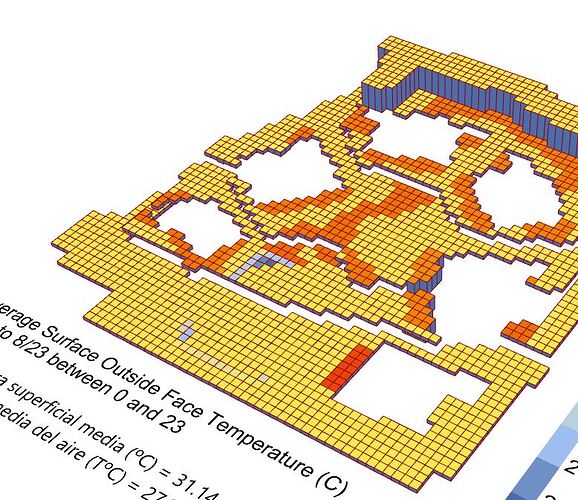 I Can´t see the effect of the shading over the vegetation.
What is the cause of this?
Best regards