Hi there. We're using the HB Read Room Results (v1.2.0) to review results from Energy Plus for a modelling run. We've been running into the issue where, after summing 8760 values for a given zone, our total annual people gain is 0% of our total gains from lighting, equipment, people and sun: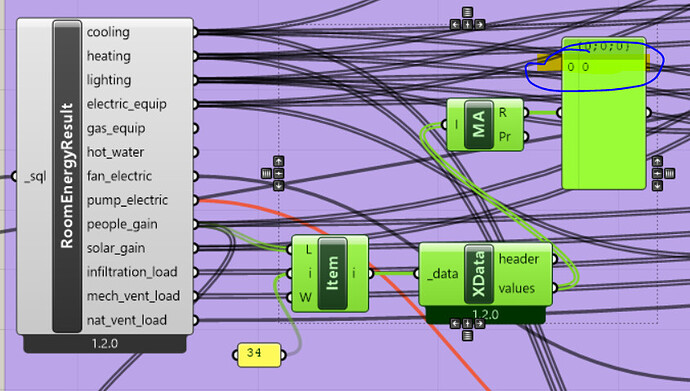 However, for this same zone, the EP output tables are showing non-zero people gains–both in the Sensible Gains Summary (sensible gain = 2.855GJ) and Zone Summary (18.58 m2/person) tables. So we've verified that there's a room load, but we're seeing 0 people gains at every 8760 hour for this zone using the HB Read Room Energy Results component.
Has anyone encountered this issue before? We're hoping to take a look at the raw results in the .sql file but are having trouble opening it in a readable format. Any ideas for how to view it?
Thanks!