Hi everyone,
I'm trying to produce the wind rose diagram from the weather file from one of our weather data in Taiwan.
The result is confusing me because the prevailing wind direction is very different from ladybug and Ecotect.
The prevailing wind from Ecotect shows that is mostly South wind in summer, But from ladybug the wind is mainly from the North. Why is that?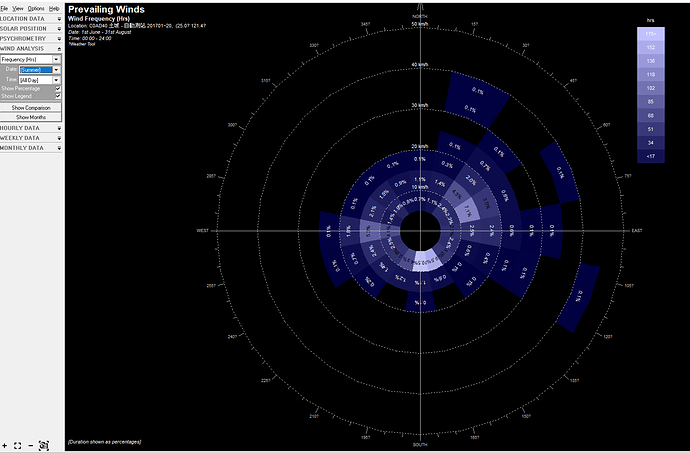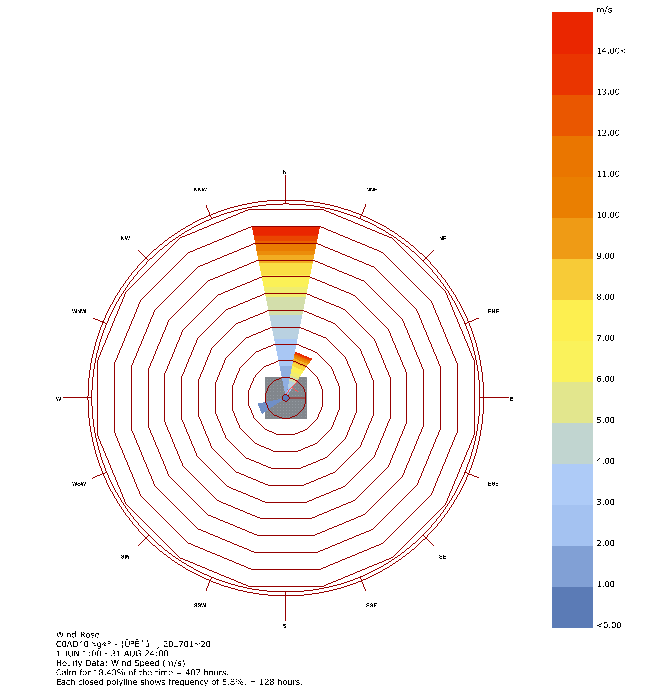 Any suggestions?