As you are working hard on the new honeybee+ release with a lot of new features I have one question/wish.
For a lot of buildings we have to simulate radiant floors and/or ceilings. Mostly not all zone's in the building will have these radiant floors/ceilings. (see image below)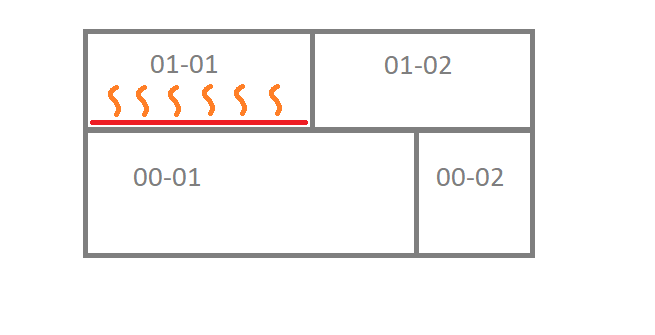 Now we have to split-up the zones define the radiant constructions and and redefine the zones again.
I managed to automate this proces somehow, using the information which is delivered by the solve Adjacencies component, but it makes workflows quite complex and I would like to avoid this splitting up of zone geometry. It would be really nice and practical if these radiant systems could be added zonewise, and honeybee would atomatically assign the right constructions to the right surfaces including the constructions of the adjacent zones.
Even nicer it would be if this could be accomplished: