Hi all,
I have been trying to use the THERM components in the standard (not +) honeybee library. I think I mostly have it working correcly but I'm wondering about one thing:
When I run the 'writeTHERM' component (Ver. 0.0.63 | July 11, 2018), it seems to work but it creates two files (one the usual THERM .THM file and the other a .THMX) but seems to create them with the last character from the name dropped for some reason? If I then try and plug the file name output from the 'writeTHERM' into the 'uFactorFile' input on the 'readTHERM' component it doesn't seem able to find the right file.
If I use a panel to input the actual file name (with the last character dropped) it seems to work ok though. Seems like this might just be an error? Wondering if its done on purpose though to create a duplicate file or something like that?
Fore reference, this is the folder and file set created by the 'writeTHERM' component: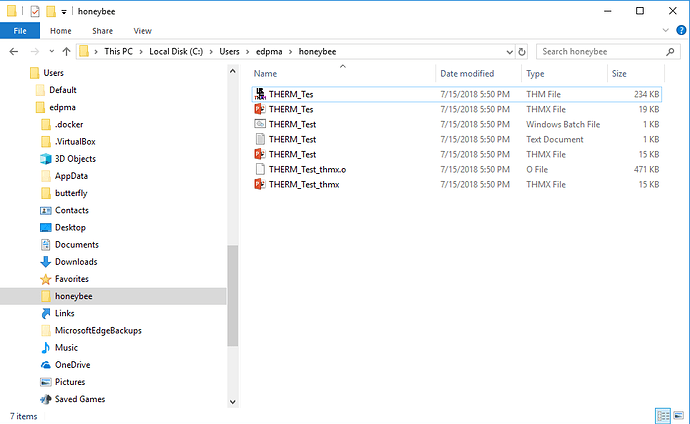 I've also attached the .gh file here just in case its useful as reference.
Thanks!
-Ed
Therm Example [Internalized].gh (518.7 KB)
honeybee_ThermExample Files.zip (219.4 KB)