Hi I have been trying to experiment with "blind states" using the 3-phase method.
Here is how I have my glazing setup

Once I start my analysis run everything seems to be going fine for a bit. then it just stops and gives me an error of "failed to load from empty file"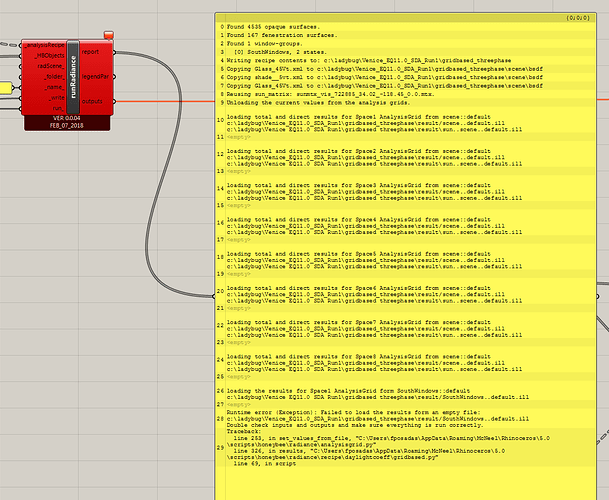 I saw a link to another post with the exact same issue. https://github.com/ladybug-tools/honeybee-grasshopper/issues/12
In that post the issue was resolved. The issue for that user was his version of Radiance not being current. I Just updated to honeybee+ 04. The installer says "ensure Radiance 5.1.0 or higher.

I am currently using version 5.1 Yet I still have this issue

Any suggestions on how to resolve this issue would be greatly appreciated.
Thanks in advance!