assignment 2.gh (228.2 KB)
tidy script.gh (565.8 KB)
Kia ora katoa
I have two students who have encountered an odd error with the annual daylight component in LBT. What they are finding is that it works if the proportion of windows in the wall just creates a single window centred in a facade. They are both creating apertures as % of a facade and using the list option to have different % glazing on each facade.
If they turn on the switch to spread the window as a series of windows spread along each facade, then the annual daylight inside appears to be zero.
Odd, and I cannot find any issue with the model.
This is by way of a plea for help as I cannot figure out the difference between their models and my test cases.
This is an illustration that, where the separated windows become almost continuous, the calculation does proceed. We are doing test runs at a wide grid spacing to ensure quick exploration…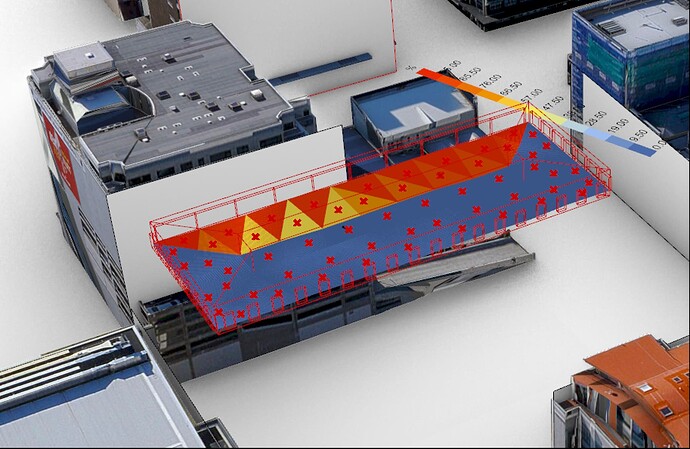 Nga mihi
Thanks in anticipation of your assistance