Hi @mikkel
I am testing annual daylight on a project and have made a HBJSON model.
The model is validated and there are no errors.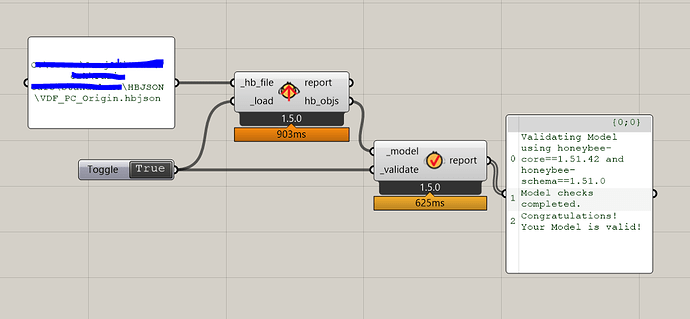 Please find below the HBJSON Model and the log file.
logs.log (279.5 KB)
VDF_PC_Origin.hbjson (382.2 KB)
The simulation ran properly without any issues. When visualizing the results, I am getting no light in most of the rooms. Its an office building with glazing all around. I don't know what the issue is.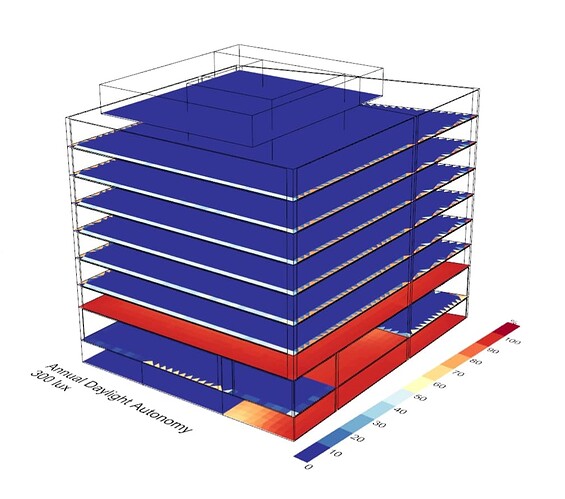 Can someone point me to the right direction in what might be wrong.
I know that the definition is correct, since i tested it on a different model and it works fine.
Thanks
Anuj