Hi everyone!
I've ran into a same problem as OlivierDambron in this post: https://discourse.ladybug.tools/t/radiation-results-ladybug-vs-honeybee/4105
The same 1000 times result. This time I updated all the HB components and run through all the six ways HB and HB+ and compare the results.
Only when I use the Ladybug_RadiationAnalysis and HB_GridBased_Sim the result is around 1500kWh/m2, Others are all around 1500000(I think the unit is also kWh/m2?). From the above mentioned post only the ladybug RadiationAnalysis exclude the reflection, from the HB_GridBased_Sim can I conclude this approach also exclude the reflection? And what suprised me is how big the effect of reflection to the annual radiation:sweat: since there is only one box here. Can someone help to figure out why?
Attached the GH file.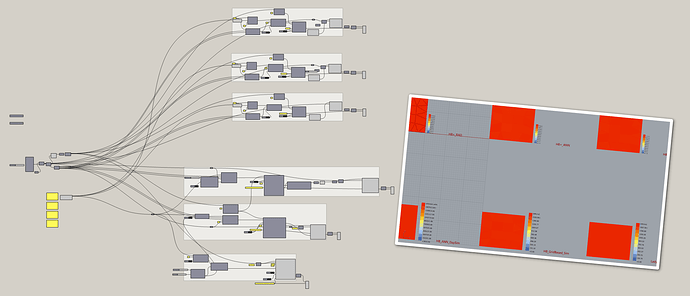 Annual_Radiation_Compare.gh
(606.9 KB)