hi @mostapha,
I've run a simple solar radiation analysis both through Ladybug and Honeybee+ as following.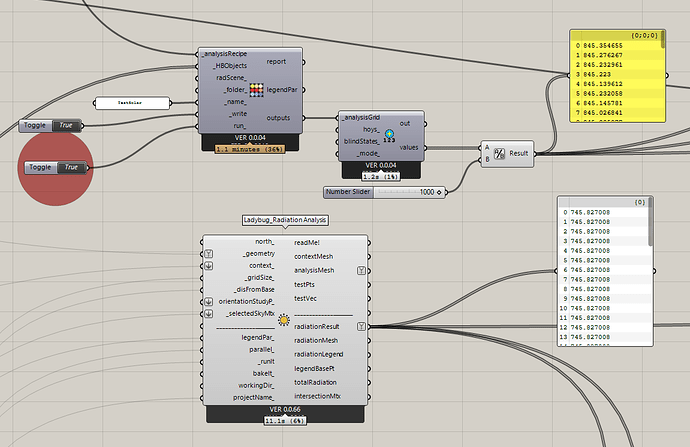 Both simulation return results that are 12% off. Given that the HB+ radiation analysis runs through DC recipe on radiance, I understand that the direct sun contribution is calculated based on the analema and not the sky patches as it is the case through Ladybug.
I've tried in vain to increase the sky density using a Reinhart sky hoping that the results would converge slightly better.
Would you have a better way to explain the difference in the radiation results?
Also, would it be possible to confirm whether the results out of the HB+ cumulative-results-component are to be divided by 1000 to obtain kWh/m2 ?