Hello everyone,
I have trouble with [HB Annual Results to Data] component.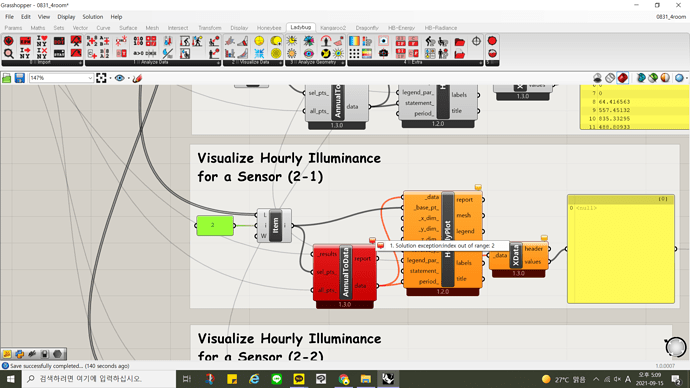 The image below explaining my model, just in case to help understanding the trouble i met.


I guess these .ill files from [HB Annual Daylight] contains values from 2 daylight points on the same floor and that's why the error happened. As i checked there is no problem with story set and adjacent surfaces.

So, I wanted to ask Is there any HB/LBT component can create .ill files that has 8760 illuminance values from each daylight points, not a single combined .ill file?
Here's my GH files, It would be great for any reply.
0915_annualLTSCH.gh (407.4 KB)