Hi All,
Lately, I have been using the Butterfly_Wind Tunnel Grading component to generate grading and cell count. On the component, I keep cellSize to 1. Still, when I check the snappyHexMesh the cell size in the buildings is less than 1m.
In the geometry below, the X and Y dimension of buildings is 5 meters.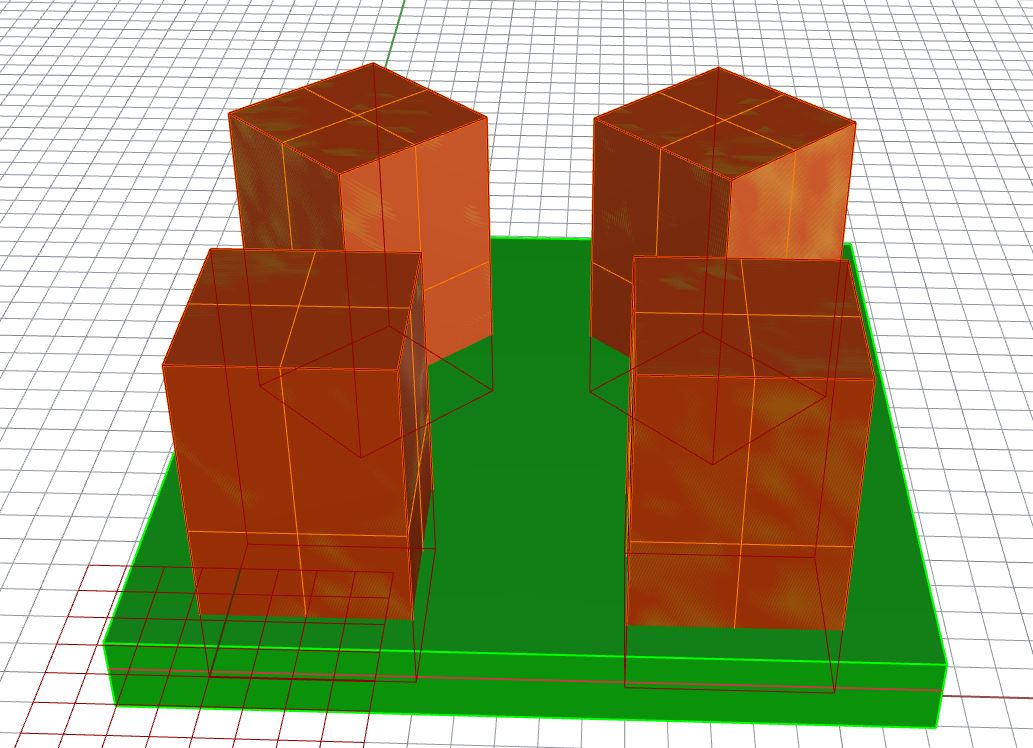 However, after running snappyHexMesh, I get 20 cells in either side.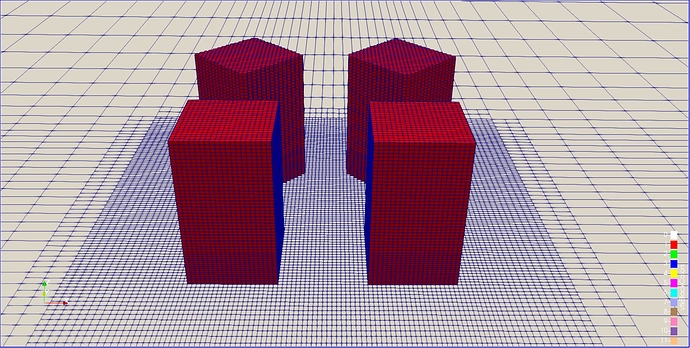 This took 1 hour to run.
This is only a sample I ran. Is there a way to actually get nearest to 1 m mesh size in the buildings? In larger studies, this can save a lot of time I believe.
cfd.gh (524.0 KB)