I want to calculate the U-Value of my assembly with thermal bridge. I feel that the THERM data will allow this, but I just need to figure out how to use it.
I see the U-Factor data out of HB_Read_THERM_Results, but I'm not sure how to use the tags to create useful data.
Here is an image of an assembly I'm looking at. If I can get the weighted U-Value of this assembly, I can change the overall height to approximate different girt spacings.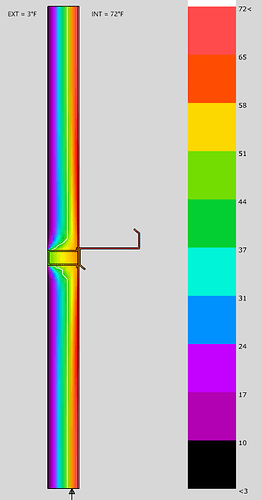 EDIT: This post was interesting to see the history of that HB node, and I'm realizing I think I'm looking for how to calulate the psi-value with the given HB_Read_THERM_Results outputs.