Hi everyone,
I am trying to figure out a way to have contour lines between the gradient of a 3D Mesh as an input.
It might become a very short topic if this is not possible at all with the component called "Ladybug Countour 3DMesh"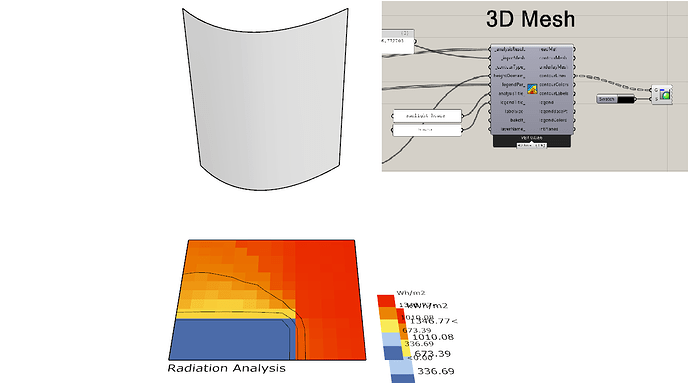 The main goal is to have this sort of area clustering on the curved surface.
If this component or any others would work for this specific goal, is anyone suggesting other workarounds? I thought of unrolling meshes and the curve them but seems too hacky or overcomplicating the task…
Thanks anyone who can contribute!