In the attached simple model I have two internal and two external windows.
If I connect the external windows to addHBGlz component, it gives me control over the construction of the external windows.
But if I do the same thing for the interior windows, the construction will be still set to the default value.
Am I doing something wrong here, or do I need to go for the surface-by-surface zone making for interior windows?
Actually, the Mass2Zone approach worked well in terms of the geometry of sub-surfaces. That is, I could add different (internal and external) sets of windows via one addHBGlz. So, I think it makes sense if one can add the corresponding number of constructions to the same addHBGlz component as well.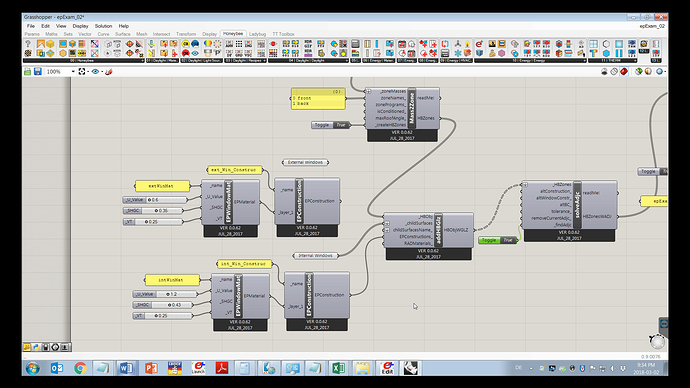 epExam_02.gh (515.4 KB)