Hi all
I noticed that I am sometimes getting unintended values for both Roof insulation R-value and Window U-factor when selecting various Construction Types using the 'HB Construction Set by Climate' component, and I wonder if additional options on this component could be added to differentiate between the following:
Roof type options (ability to select between IEAD, Metal, or Attic for Roof R-value)
Fenestration type options (ability to select between Non metal, Operable, Fixed, etc for U-factor)
For example, for this Steel Framed building in Climate zone 6 using ASHRAE 90.1-2016, it looks like the component is pulling the U-factor for Metal Framed Entrance Door (U-0.68) instead of the value I would like to use, Metal Framed, fixed window (U-0.36) or Non-Metal fixed window (0.30). I assume that this 0.68 value is being applied to my window geometry in the analysis and as a result I will be getting inaccurately high heat loss through my glazing?

When I select different Construction Types, I get various other energy code values. For example, when I select a Wood Framed building, I get a window U-factor of 0.30 (which aligns with the 'Non-metal framing' value in ASHRAE 90.1-2016 for CZ 6, however, I the Roof insulation is 0.47 (defaults to the 'attic' value), while my intention is to the IEAD value of R-31.

I understand that I can make a custom construction set using the 'HB Construction Set' component, but I appreciate being able to quickly set the envelope parameters to code values. Is it possible to add a few additional options to the 'HB Construction Set by Climate' component to allow control over the Roof type and Fenestration type defaults being pulled from the library (in the same way that we can select between the wall types)?
ASHRAE 90.1-2016 values below for reference:
Roofs (ASHRAE 90.1-2016 table 5.5)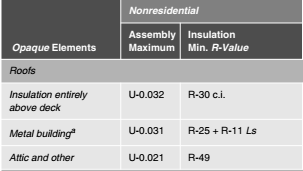 Fenestration (ASHRAE 90.1-2016 table 5.5)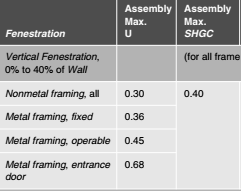 Thank you!
Molly