I have noticed that the glazing conduction is always coming through the Energy Balance component as negative, and wonder if anyone could help describe it to me?
This image is taken from the average month hourly output for January - summer in Australia! Note the medium blue glazing conduction is negative.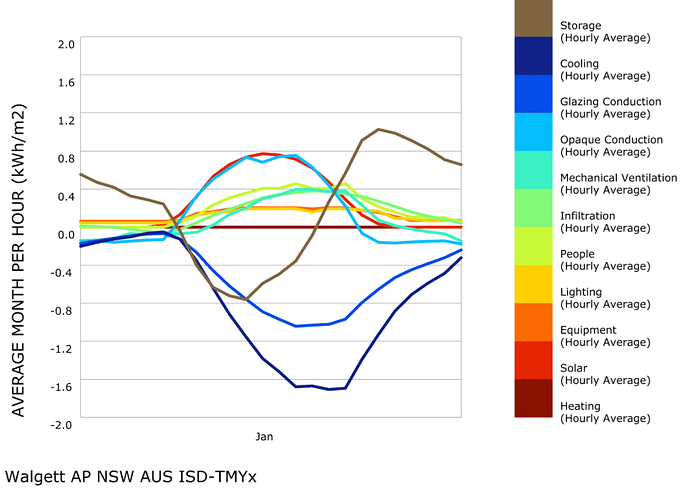 It is a greater conduction loss than the glazing through winter (June):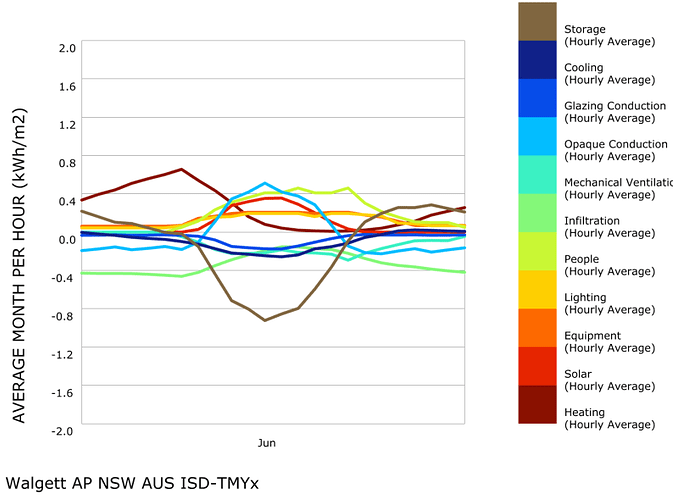 To verify this I looked at the read ep surface outputs. The glazing conduction should match the glazed surface energy flows MINUS the the window total solar energy. I have graphed this below and note a positive conduction gain during the day for all windows in the same period.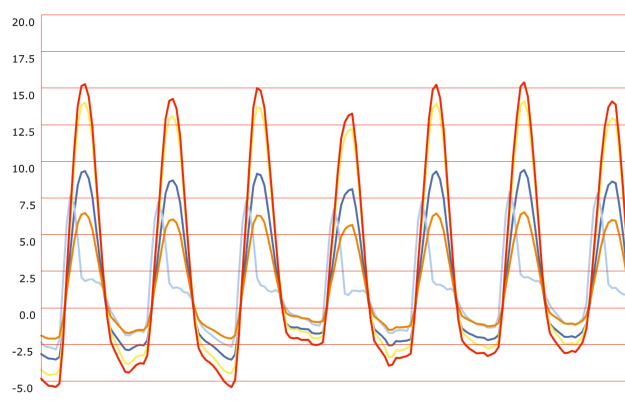 I've attached a link to the results folder, and the part of the script that processed these graphics.

I've also noticed the idf not coming through as closed breps, and giving a different result to the original HBZones through the Energy Balance Calculator. Still negative conduction gains though.
2020.02.18_EnergyBalanceError.gh (597.0 KB)
Any help much appreciated! Cheers, Lachlan