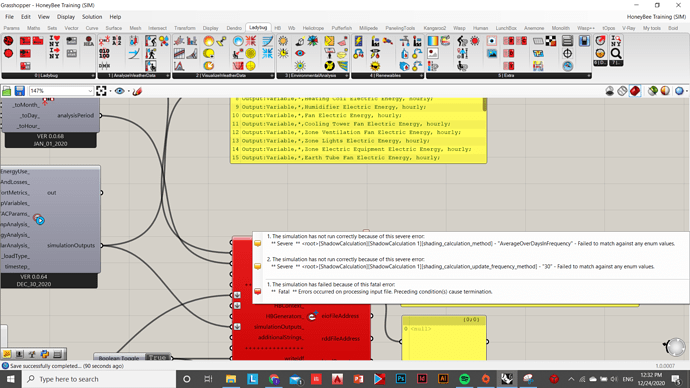 Good afternoon everyone!
I have been following Chris Mackey's 2014 HoneyBee Tutorials and have suddenly run into some severe and fatal errors at the simulation step. I have been struggling to find out the problems for a couple days and hoping I could be guided to a solution here. Thank you in advance!!!
P.S I have just downloaded all the engines such as Energy plus, DAYSIM, open studio & Therm last week so I assume I'm using the latest version for everything.
Best Regards,
Iatty