Hi everyone,
I am trying to test the new component "window construction dynamic" in LBT1.3.0. I created a simple dynamic glass with 2 different states, but it can not be identified by the ConstructionSet component. The error said:
Solution exception:Expected WindowConstruction for window. Got <class 'honeybee_energy.construction.dynamic.WindowConstructionDynamic'>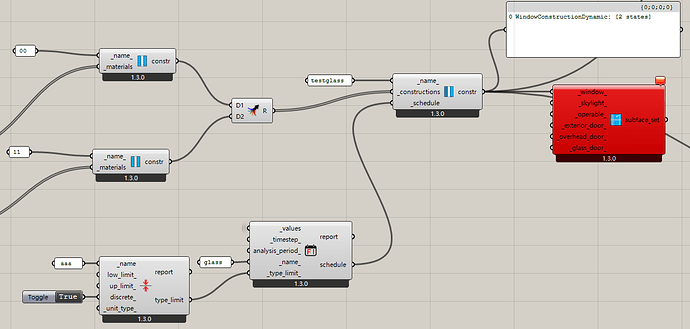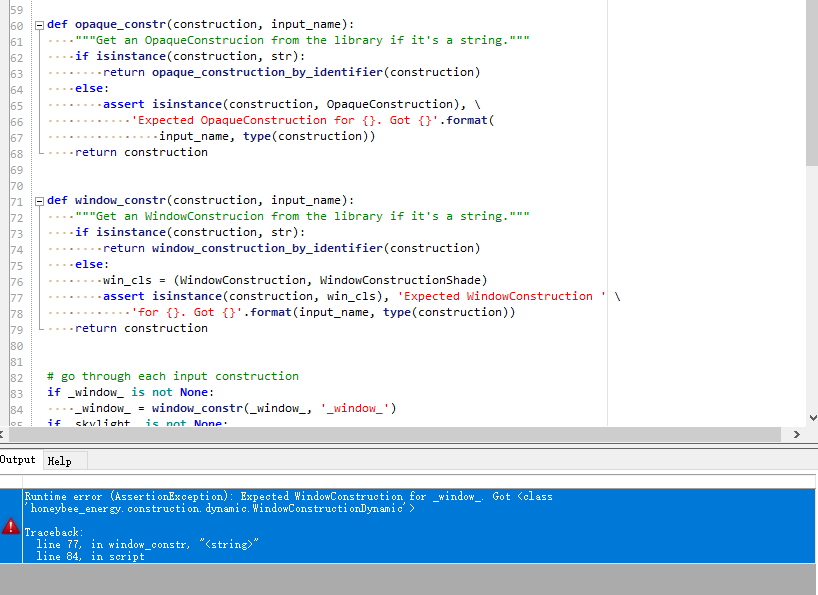 My OpenStudio and EnergyPlus version are the same as the installation tips recommended, but the Rhino version is 6.31 nor Rhino 7. Is that the reason? Is there anyone got the same problem?