Hi,
I am using this file < http://hydrashare.github.io/hydra/viewer?owner=chriswmackey&fork=hydra_2&id=EnergyPlus_Simulation&slide=0&scale=1&offset=0,0 >
as an example file, but when I run the model, I face with an error in the "exportToOpenStudio" component. I attach the screenshot of the error.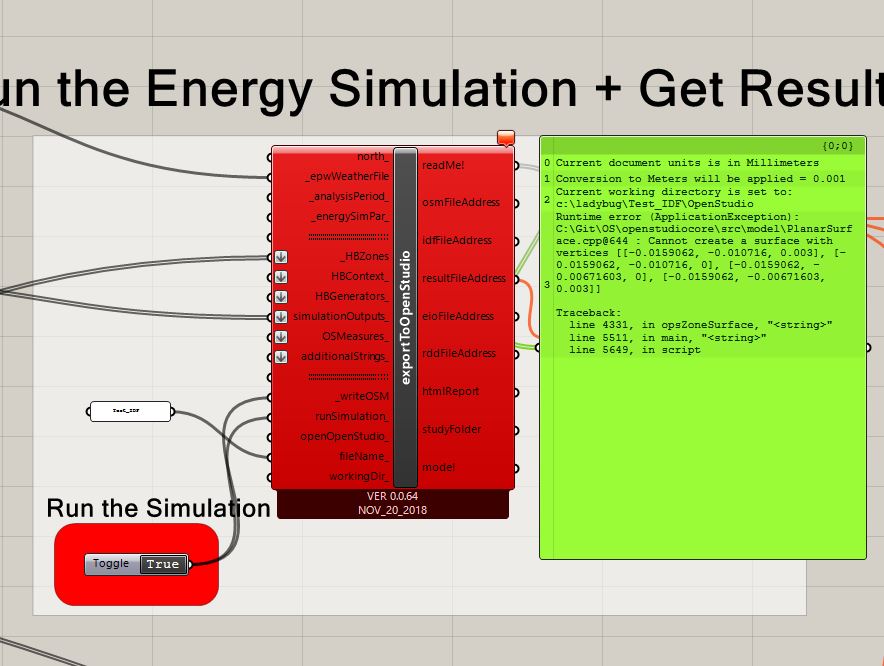 I installed OpenStudio 2.8, and after that I uninstalled it and installed OpenStudio 2.5, because I read in this link < Ladybug 0.0.67 and Honeybee 0.0.64 Release > that Honeybee is definitely friendly with OpenStudio 2.5.
Thanks for your consideration.
Best,
Helia