Hi,
I've been facing these 2 issues for a while now.
1.) The GlareAnalysis component cannot seem to be able to find evalglare.
I get the following error message: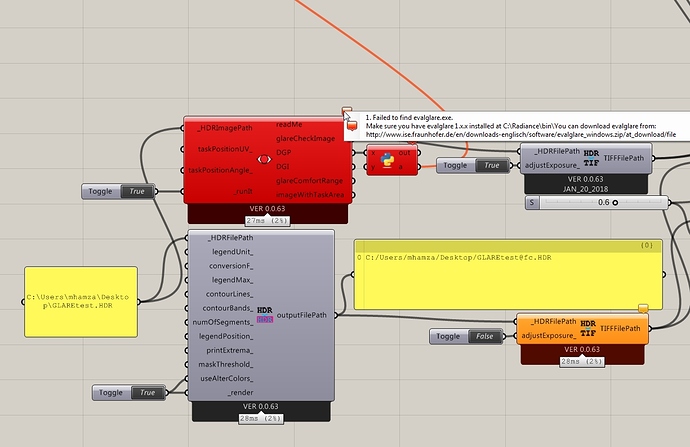 I went through the tips discussed in this link (https://github.com/mostaphaRoudsari/Honeybee/issues/361) and double checked that my PATH & RAYPATH variables are correct. I also double checked that evalglare.exe is not locked, and I run Rhino as admin.
I am using Evalglare 2.03

2.) The FalseColour component writes the FALSECLR.BAT and HDR2TIFF.BAT successfully, but cannot execute it from inside grasshopper. I have to manually run these bat files from outside grasshopper.
Due to the nature of these errors, I get a feeling that something is not right with my grasshopper itself, but since I am able to run everything else apart from these components, I doubt that. Any hints on how to fix these issues would be highly appreciated!