Hi @MingboPeng,
I am trying to build a central heatpump system without a chilled water loop, using the Ironbug HVACTemplate (Other/GSHP_CentralHeatPumpPlantloops). When I detach the chilled water loop, and run the simulation with the export to Openstudio node, Rhino crashes. When I open the Openstudio file all plantloops (HVAC systems) seem to be modeled in the right way (except for the parameter settings). Two air loops one hot water loop and one heat pump loop.
2A.osm (1.1 MB)
Is there an other way to model this system.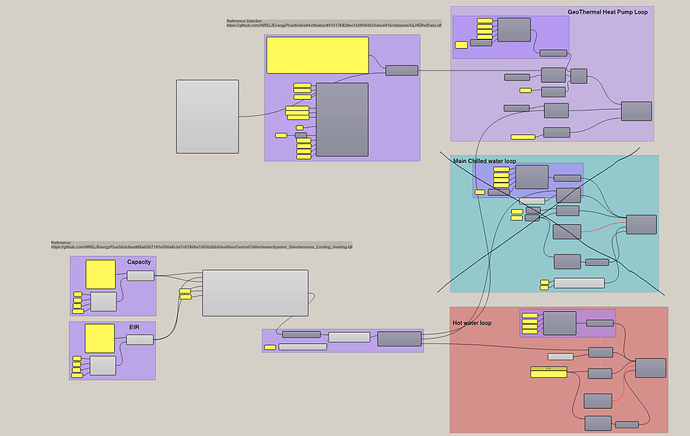 … I just found out that when I run my model the OpenStudio file opens with all geometry and instalations in it, but energyplus does not start and probably causing Rhino to crash.