Hi,
I am trying to simulate a naturally ventilated model in Honeybee 1.4. I would like to be able to open the IDF file that is generated, simulate it in Energyplus, and to be able to make certain configurations. Does anyone have an idea why Honeybee does not allow to define the open or closed (0 or 1) windows and uses EMS? On the other hand, when I try to open the IDF file in Energyplus, it shows me the error that I leave in the image below. Does anyone have any ideas?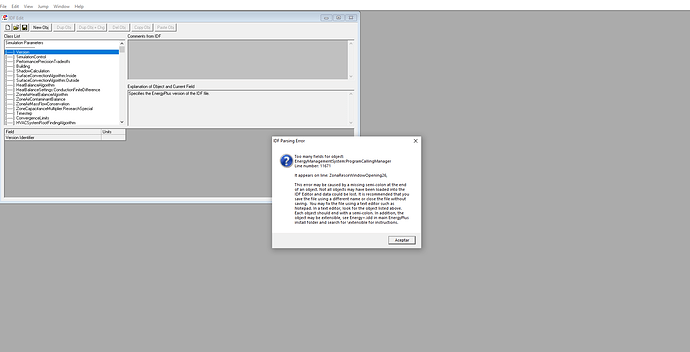 in.idf (735.2 KB)
consultaHoneyBee.gh (676.8 KB)
Thank you very much community!
Greetings.