Hi all,
I have a question about a funny effect I am getting on a recent Honeybee project. I have a simple rectangular skylight (flat horizontal) on a funny shaped zone (i've stripped away everything else in the model so its easier to see here)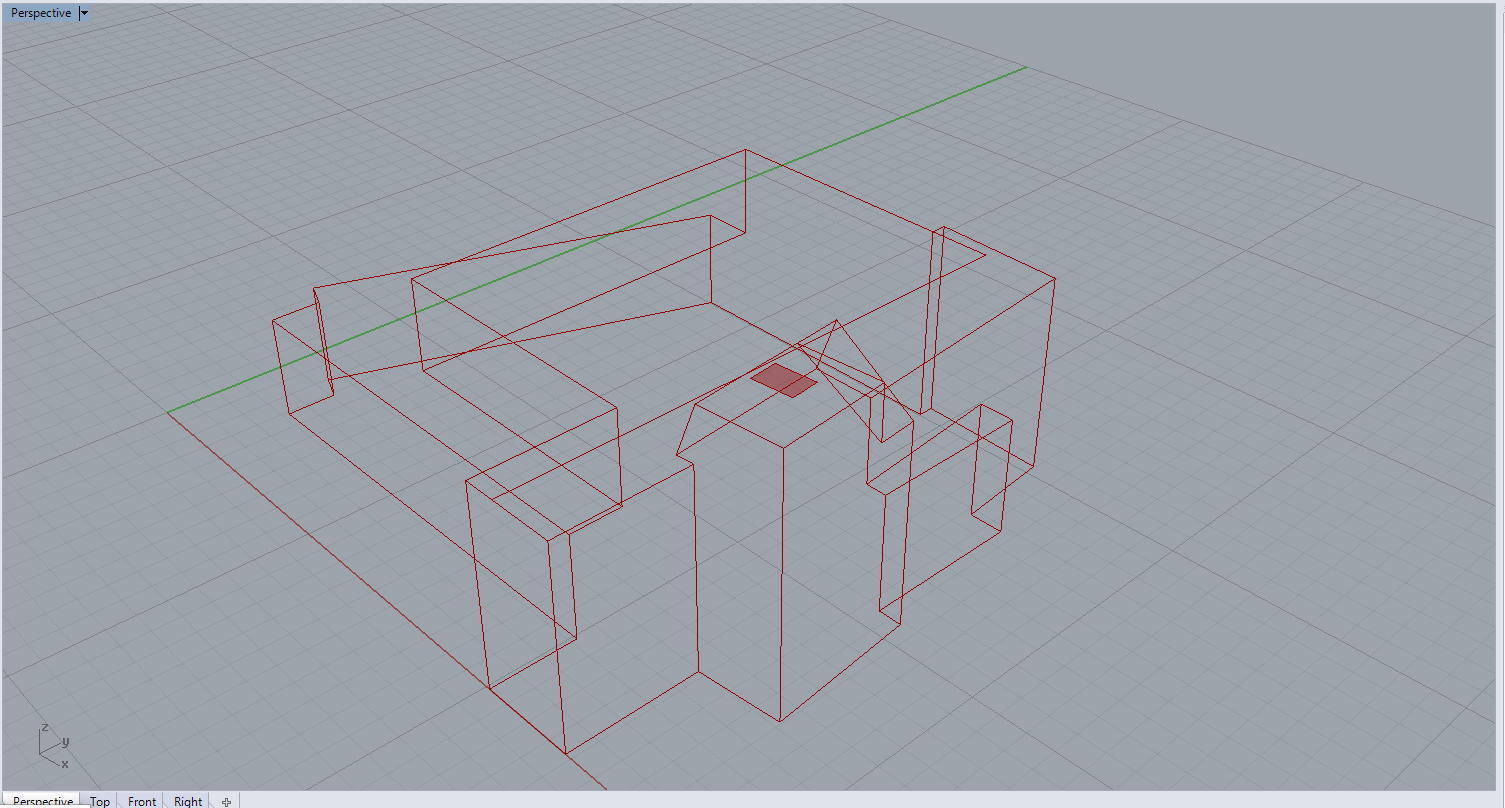 Most everything is working fine except that for some reason the window is being split up into two triangular 'FenestrationSurface:Detailed' objects in the IDF file? I am certain that it is going in as one surface, but when I take a look at the IDF its clearly been split into two separate 3-vertex window surfaces: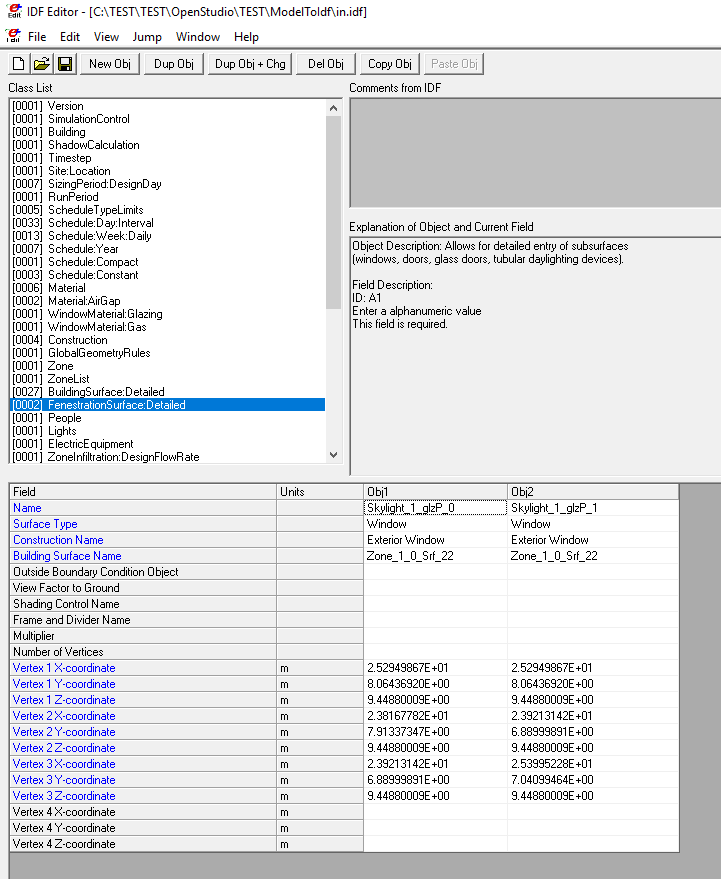 It all simulates fine but I'm wondering why this is occurring? In order to be able to have clean output results (for when graphing window-by-window radiation values, etc…) it would be preferable not to have windows split into two if it can? I have tried to simplify the window curve, ensure its a true rectangle, ensure its planar, etc… but it keeps wanting to split this one up?
If anyone has any advice on what I can do to model it properly so that it will not triangulate like this I would very much appreciate it.
file attached with stripped back set-up of the offending geometry:
Triangulated Skylight_180814 [Internalized].gh (541.7 KB)
thanks!
-Ed