I'm trying to figure out how each of the items produced by the energy balance component is calculated, more particularly, from which of the E+ output variable?
May I ask:
if the summary shown below is correct?
is the storage item calculated by summing all the items below it, considering the sign of each value?
how is mechanical ventilation energy calculated?

I assume that mechanical ventilation energy is calculated based on the following code for Read EP Results component. But I'd appreciate if you can advise which particular output variables are involved in its calculation as referred here.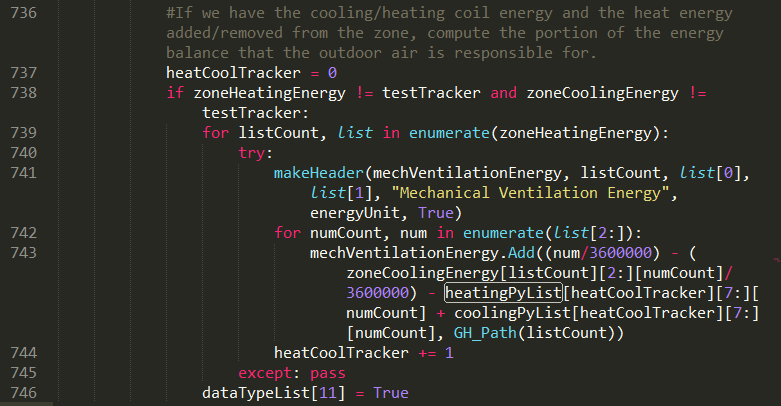 Thanks.