Hi all,
It's being a long time since I posted something here. I'm doing a Sda analysis sand before ruining the final analysis. I always do a visual check-up. But for a reason that I ignore LB Image Viewer is not showing the result. I'm able to see the image within Photoshop but not inside GH.
I can see in the folder that the .TIFF file created is only 1K while the HDR is 5.080KB.
I've also tried to do a .GIF but same problem Image Viewer is not showing anything and I get the 1. Solution exception: Parameter is not valid.
Any idea why?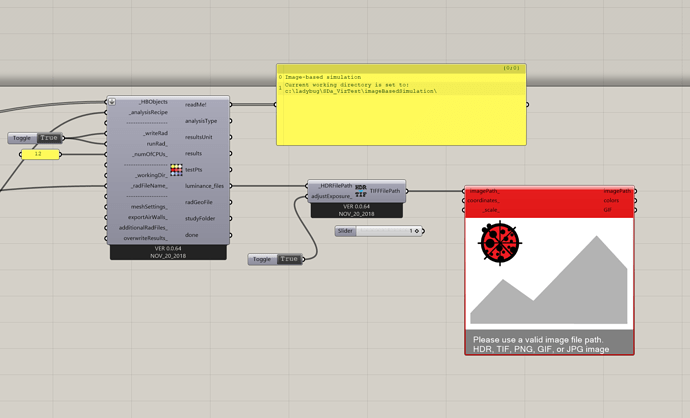 Thank you all