Hi @MingboPeng,
We have a project where each zone has its own outdoor air system, but all zones are connected to the same VRF system.
I am getting a Failed to add all airloop demand components! error. I'm thinking it might be due to how I am trying to duplicate components. I have tried making the names of all the components explicit, but have noticed that the OASystem component does not have a params_ input so I can't specify unique names for it: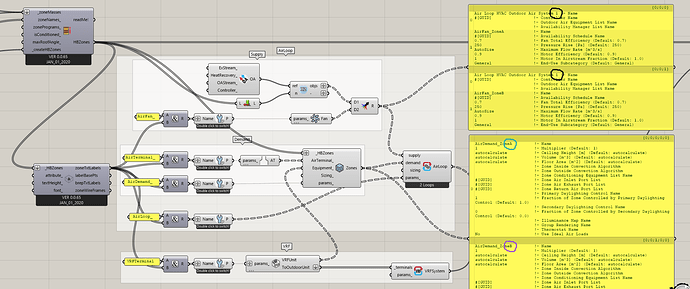 The demand side looks fine to me but the two supply objects look identical.
Do you have any suggestions how to solve this?
SeveralAirLoops.gh
(542.9 KB)
Cheers,
Max