This is related to my other post Issue creating floors from Bldg Geo but it's a slightly different scenario, which might make a difference, hence the new post.
I have this scenario: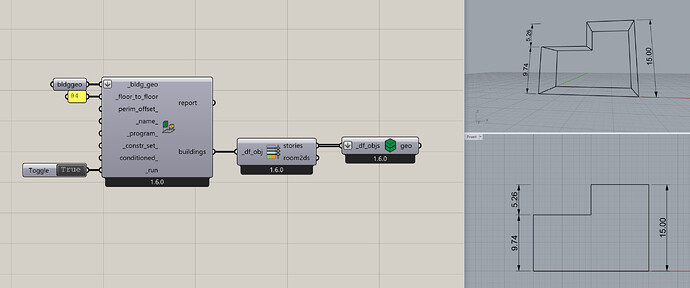 unnamed2.gh
(15.2 KB)
I want to keep within the bounds of the input geometry, i.e. my expected outcome is this: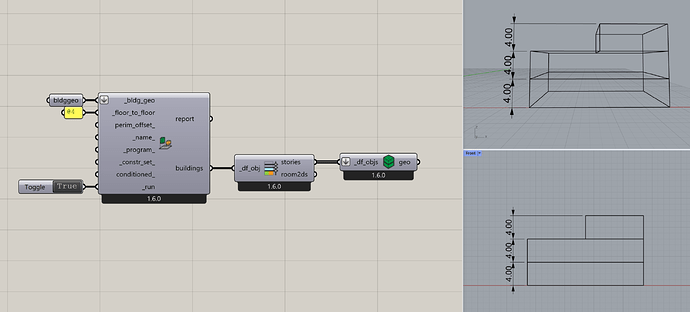 But here is what I'm actually getting: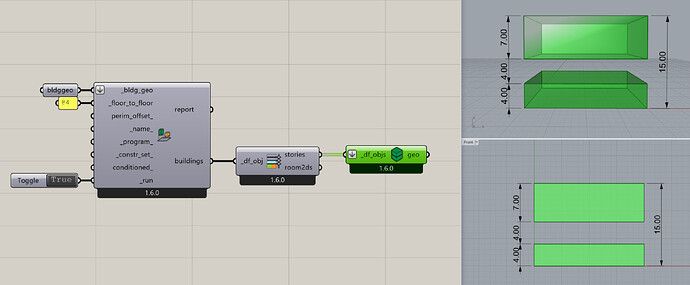 I'm having trouble making sense of this. In particular:
I specified 4m floor heights so I would expect DF to take that at face value instead of extending the floor height of the top floor to match the input geometry height. Is there a way to change this?
Why is the middle floor not visible? If it is because it is considering it identical to the ground floor and applying a multiplier, is that a fair simplification? The ground floor has a different boundary condition (in contact with ground); I would expect this to have a significant impact.
The 2nd floor extends across the entire footprint, meaning that the resulting building exceeds the boundary onf the input geometry. Is there a way to change this, i.e. force it to stay strictly within the given brep (while maintaining the specified floor height)?