Hello,
I keep having this error even after uninstalling/re-installing LBT 1.4 several times, synchronizing gh file etc.
I also have an error with the "LB sky dome component" => max () arg is an empty sequence.
Note I always work with model units "meters" and that all the other components for LB, HB and HB- radiance and HB- energy are working well.
Has anyone had this issue before? How can I fix this?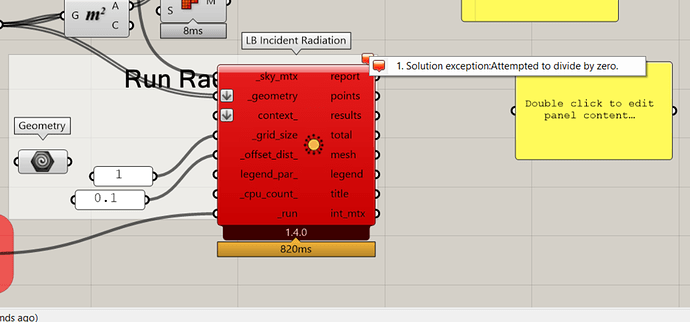 Thanks,
Francis