Hi,
I'm trying to compare those two radiation analysis. The range of values is similar (not equal), which is good.
But when looking at the patterns of the radiation on the surfaces i can say that there is definitively something weird with the HB_AnnualRadiation. See images below.
I'm not playing with the radiance_par input (just using defaults) but for sure they can't affect those patterns significantly.
I can't guess why they are happening, so the only thing i can do, for now, is to report.
Thanks,
-A.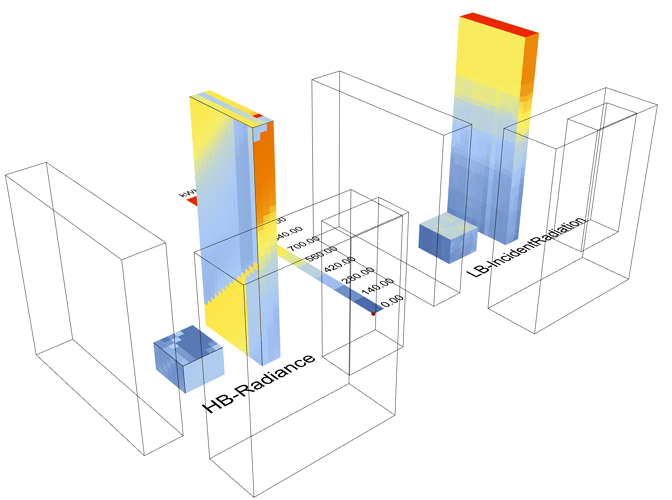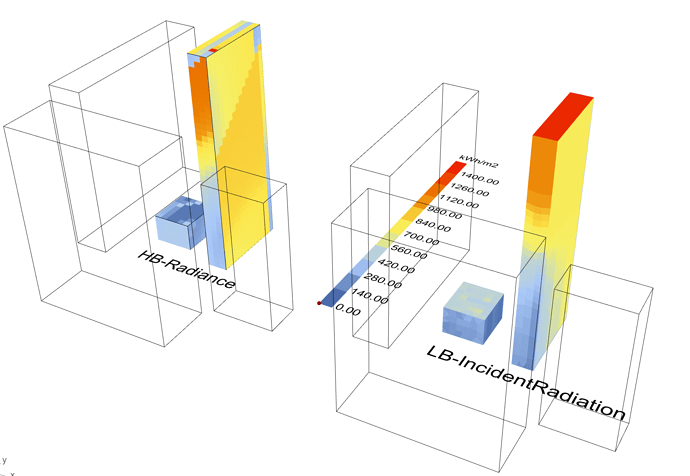 Radiation_Bug.gh
(83.6 KB)