hi guys,
Its not the first time I have some issues with the honeybee Intersect Masses component. It often didn't work correctly, Even when I simplify my geometries. And manually adjusting everthing is a lot of time when running alot of different simulations.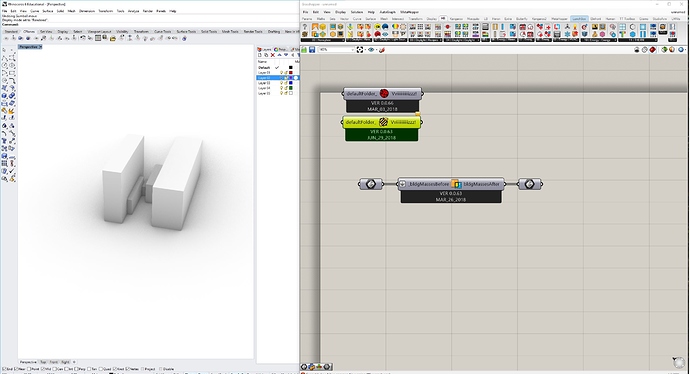 intersect_tests.gh
(466.5 KB)
Am i missing some important rules about that component ? Is their any plugin doing the same thing, or another solution around that ?
Even if I checked at some others similare issues here, here, here, and others, it didn't helped me out…
Many thanks,
Charles Collin.