Hi all,
This is a weird question, but I'm just wondering if anyone has ever run into something similar and might have any suggestions as to how to approach the problem?
Scenario:
As a the result of how it was created, I have some HB-Rooms with wall, roof and floor surfaces that are made up of many smaller Face3Ds (don't ask… its just a result of how it was built). So now what I would like to do is 'merge' those Face3Ds back together, in an effort to simplify the model. Basically, the equivalent of Rhino's "MergeCoplanarFaces" command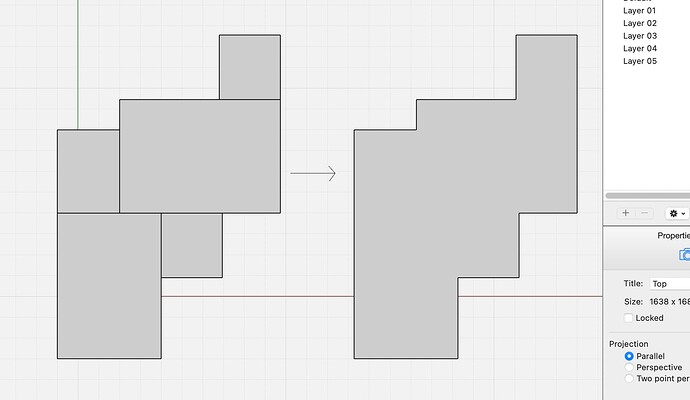 The wildcard here is that this operation has to be done 'outside' Rhino or Revit. So using only the Ladybug Face3D edges, vertices, and native methods. I cannot use any Rhino commands such as "MergeCoplanarFaces" in this particular task.
---
So I am wondering if anyone has ever attempted anything similar? Are there any methods built into LBT that might help here with such a 'merge' operation?
I am able to filter and sort all the faces properly using methods like .is_point_on_face() method to find the 'touching' ones (I think). But then I'm sort of looking for the opposite of the .coplanar_split() method? Has anyone tried to every do such a thing?
Any advice is much appreciated.
thanks!
@edpmay