Hello everyone, I am currently working on a simulation project where I will be integrating a Building Integrated Photovoltaic (BIPV) system onto a building model. I aim to calculate its energy consumption and thermal comfort. However, I am facing a few challenges in the process. Firstly, I am unsure how to model the BIPV system with a custom shape for my simulation. Secondly, I am unsure how to integrate the BIPV system into my algorithm for calculating energy consumption and thermal comfort. I would appreciate any insights or suggestions on how to overcome these challenges.
This is what I'm trying to model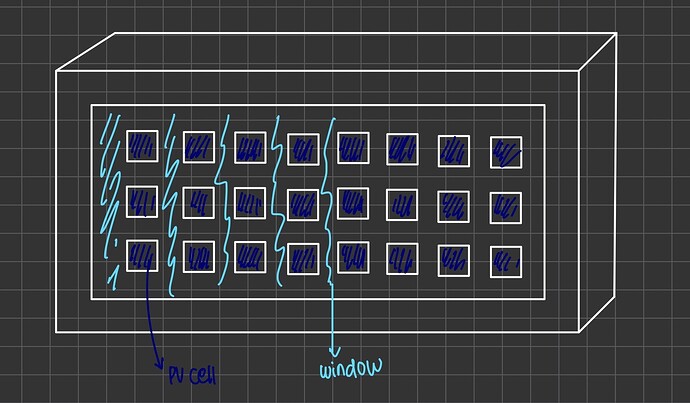 Here is the rhino file
TA_Pokki_Bestest900_ThermalComfort_updated_02.gh (708.1 KB)
*Currently I'm substituting the pv with louver. Still, if I use a louver, it will sacrifice the value of thermal comfort due to the different properties of the PV material and the louver. Thank you in advance for any help or advice you can provide. Your insights will be valuable in helping me successfully complete my simulation project.
Sorry to tag @djordje @chris , I hope you can help me with this problem.