UPDATE, WORKS IN RH6 !! (RH7 STILL NOT WORK)
Hi all,
I've installed Pollination and used Ladybug components for a while, all works fine.
Today I start jumping into Honeybee however as soon as I connect HB Model to OSM the error message shows as below.
" "No OpenStudio Installation was found on this machine" "
If I understand correctly, the Pollination Grasshopper installer comes with a compatible copy of Radiance and OpenStudio so that users don't have to install them again or separately?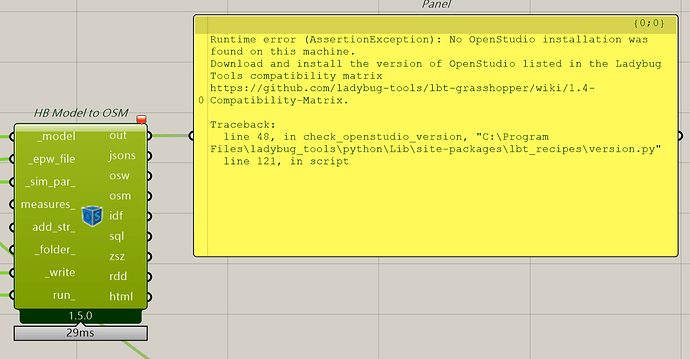 Here I can find OpenStudio context under my ladybug_tools folder.