Hello everyone!
So I am trying to investigate strategies for outdoor thermal comfort and trying to push the Psychrometric Chart for this.
I am analyzing the summer time in Kyiv, and previously measured Mean Radiant Temperature for asphalt material (averaged).
So I am trying to predict two situations: 1) (highRad) when the outdoor surface temperature is hot; 2) (lowRad) when it is same as the air temperature; + different wind conditions.
So I am plugging in the mean radiant temperature for the first case, and unplagging it for the second.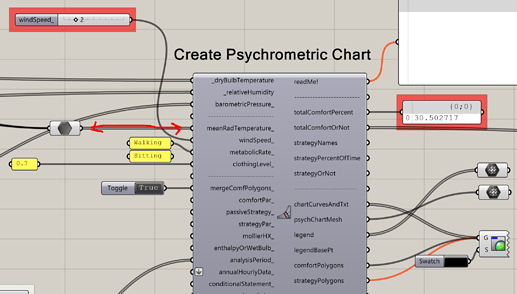 The thing that put me into a doubt is that I was thinking that removing the Mean Radiant Temperature would improve the otdoor thermal comfort, but the chart shows me the opposite…
Can anyone help me to understand the results? Perhaps I am doing it wrong?
Bellow are the values for the Total Comfort Percentage: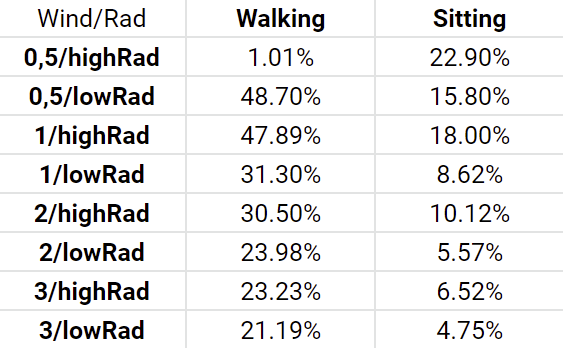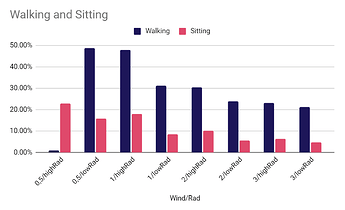 Also, I noticed that when the mean rad temp is plugged in - the bottom scale shows Dry Bulb Temperature, while the opposite - Operative Temperature. (This is confusing)
Spasibo!
[Kyiv_Psychrometric_Chart_ExtremeSummer2.gh|attachment]
(upload://wWlKtwsiGsOzdNcl9icL3Y3ymDD.gh) (476.5 KB)