Kia ora @chris
Exciting as always. As we are on mid-trimester break, this seemed a really interesting option to talk through with our tech support as it offers the solution to multi-user, single computer support (not to mention the many exciting analysis recipes - I am particularly liking the glare mapping without images and sectional view options)
This had me immediatly trialling the installation at home.
The first issue is that I received a warning about the software not being recognised by the Microsoft Defender anti-virus system. I will have to advise student installers about how to deal with this, in the interim. The second issue is that I had to click the following agreement to install what I thought was the free grasshopper option.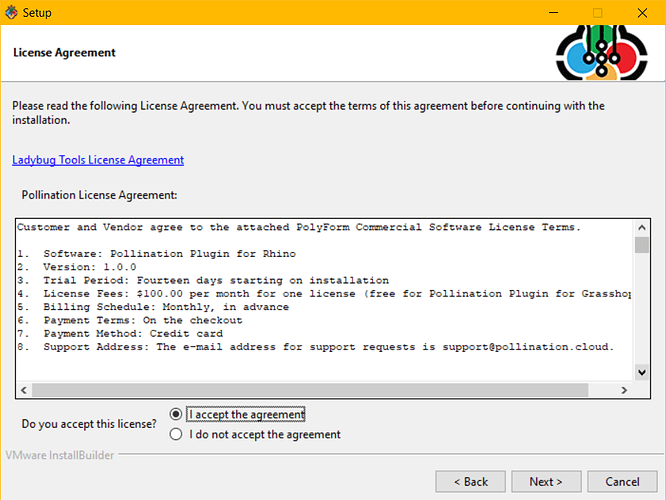 I can imagine a certain amount of student fright at this message.
And finally, although you state "Furthermore, when you run this single-click installer, any old versions of Ladybug Tools will be automatically uninstalled, making your life easier." when I start Grasshopper within Rhino I receive this message: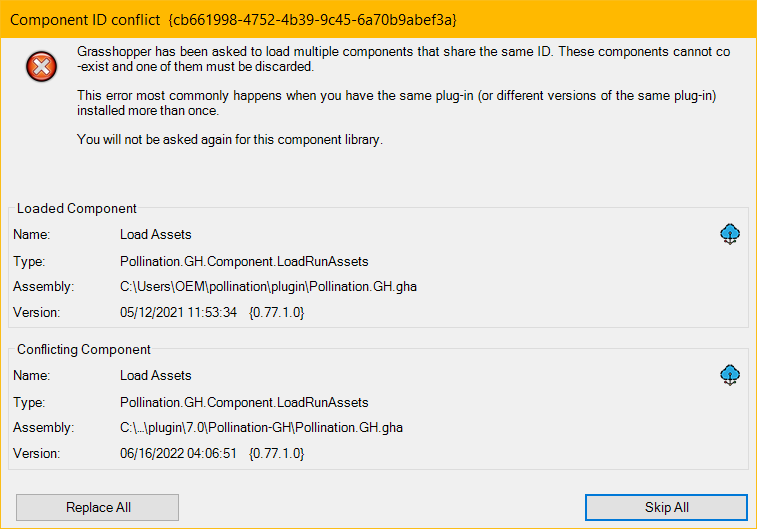 Replace all seems to ensure that only v1.5 tools appear on the menus, but I will be looking to run uninstall separately.
M